For electronic voting during your in-person meeting we supply the votebox system in a carry case with the following contents:
Handsets
The handsets are used by your participants to vote. Each one receives their own handset. The handsets switch on automatically when any key is pressed and switch off again automatically after one minute.
14 keys
Display (LCD) with input screen, transmission status, signal strength, battery charge status
Dimensions: 92 x 54 x 8 mm, weight: 32 g
Range: approx. 30 m
Automatic on/off
2 button cell batteries (CR2032), battery life approx. 1 year in daily use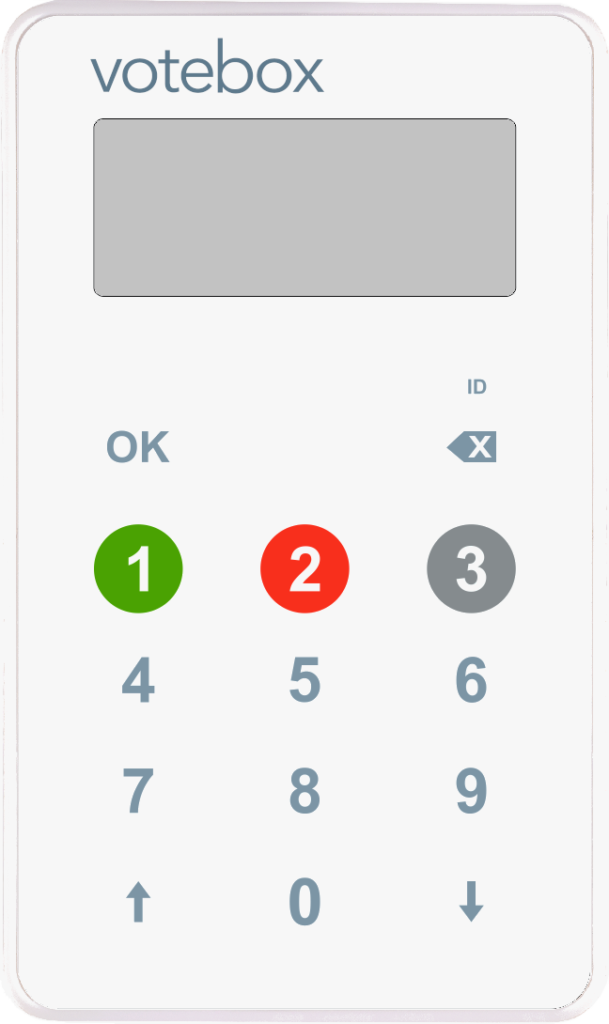 Moderator remote control
This remote control enables you as the moderator to control voting operations and to display results or seating plans, etc., remotely.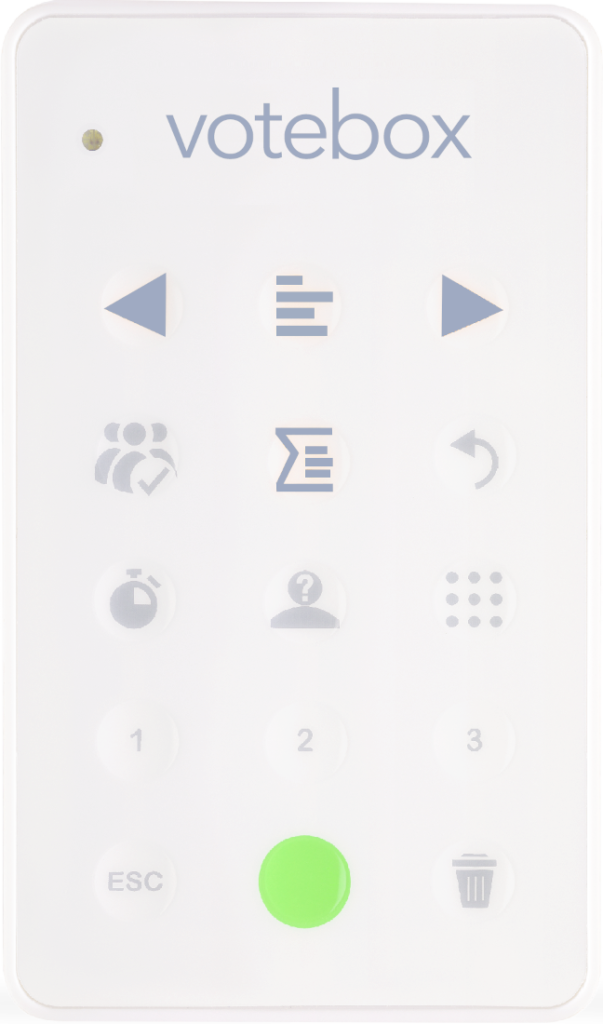 Radio receiver
The radio receiver enables data to be transmitted between the handsets or the moderator remote control and the votebox software on your computer.
Plug & play (no configuration required)
2.4 GHz wireless technology, 32 channels
Small receiver (USB) for up to 400 participants
Large receiver (Ethernet/USB) for up to 2000 participants
For a larger audience multiple receivers can be used
Reliable even in the vicinity of wireless systems such as WLAN or mobile phones